Studying an arts degree seems pretty pointless to a lot of people. I go to the University of Warwick, a top-10 UK institution. The university is renowned worldwide for its success in getting students to into the Finance sector. Warwick Business School is incredibly competitive to get into, and our Economics course requires A*AA at A level.
Riding on the coattails of the University's financial reputation are us arts students. Although it is still very hard to get into Warwick for arts subjects, for some reason we are bottom of the pecking order. Don't believe me? Take a look at these two pictures: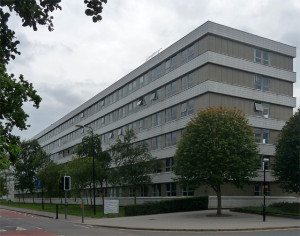 Here is the Humanities building.
And here is ONE of the WBS buildings.  
So why would anybody in their right mind pick to study a Humanities subject? I got the grades to get into the Business School. I could have studied Law. I could have studied Economics. But I chose History.
History is a diverse and wonderful subject, that I feel a lot of people do not embrace. It's like tabloid trash, but from the past. I can read about the scandal of Ancient Greece, the affairs of Henry VIII. As a historian, you are literally valued on your ability to cast judgement on somebody's action. Everything in History is about what YOU think.
And the great thing is, studying History at degree level means a load of lecturers and peers also want to hear about what YOU think.
I think arts subjects get a bad rep. Humanities degrees produce well-rounded thinkers, with the ability to reason and come to balanced conclusions. We study data, evidence, testimonies. We evaluate, we aim to find solutions. And, get this, the world is our oyster.
I don't really know what I want to do when I leave university. I've decided to leave it as an open book. But the good thing is, with my degree, there is no expectation. I'm not expected to be a banker, a lawyer or a doctor. I have options and flexibility, and I think that is one of the best things about my subject. I'm not pigeonholed, and have plenty of time to think about the future. Mainly because I only have eight contact hours a week 😉